Tortuguero-Moin Dock-Puerto Viejo / Cahuita (Caribe Shuttle and Boat)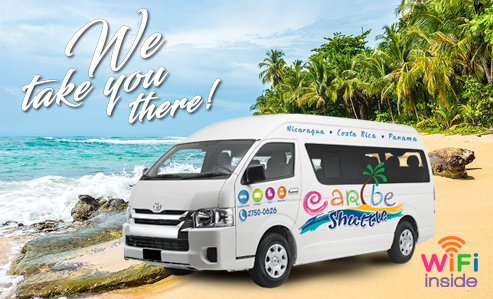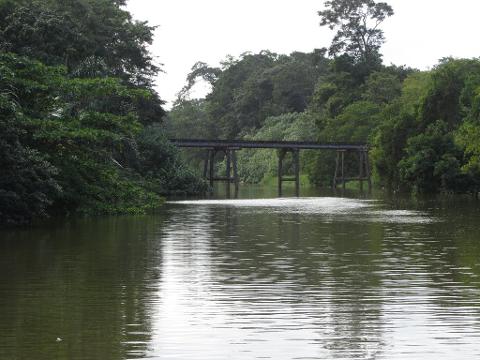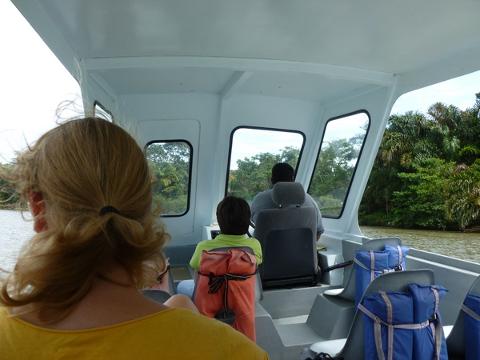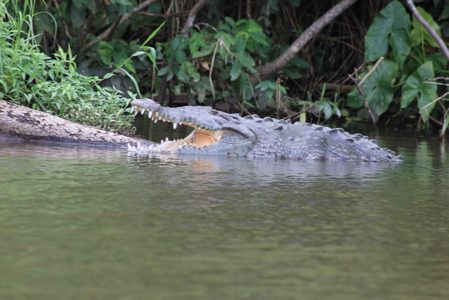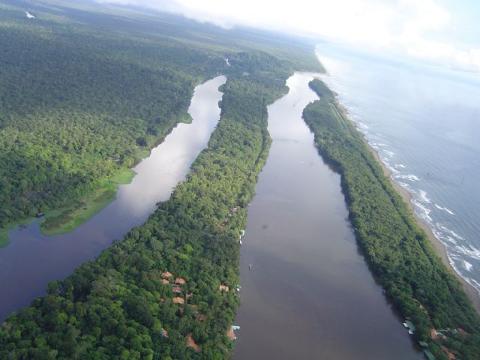 Duration: 5 Hours (approx.)
Product code: P61491
The easiest way to get to Puerto Viejo from Tortuguero is our shuttle which includes both the boat from Tortuguero village and van service from the dock in Moin to Puerto Viejo .
Our boat will pick you up at the public dock in Tortuguero (Almond tree), at 10:00 AM for the 4 hour trip to Moin. From there our shuttle van will be waiting to take you to your hotel in Puerto Viejo, Cahuita or Manzanillo.
The boat is covered and even in the rain you will not get wet. This boat trip takes about 4 hours with one stop on the way for food/snacks and a bathroom break.
The boat is not only transportation but is also a tour. The boat captain will also act as your guide, telling you about the area, it's history and will be on the lookout for any animals of interest. You are sure to see many different types of wildlife on this journey including Crocodiles, (Some as large as 12 feet or more) 3 different species of monkeys, many species of exotic birds and an occasional sloth hanging from the trees.
Any time something interesting is seen the captain will pull up close and allow plenty of time for pictures. So, it really is a transportation/tour.
The boat will leave you at the dock in Moin where our van will be waiting to take you on to Puerto Viejo or Cahuita. The whole trip takes about 5 hours.
Note that most of the larger lodges are not located in the village but have their own docks but if you're booking them they will generally arrange transport for you.

IMPORTANT NOTES:
Pick-up time is an estimate and may vary by 15 minutes either direction. Clients should be waiting at the assigned pick up point 15 minutes before the assigned pick-up time. The shuttle will wait for clients a maximum of 5 minutes. If after that waiting period the client is not on board, the shuttle will leave without the client and the client will NOT receive a refund.
You are allowed 1 large bag or backpack and 1 carry on size (computer bag) per person.
There is a $15 fee for each extra piece of luggage, odd or over size/weight luggage.